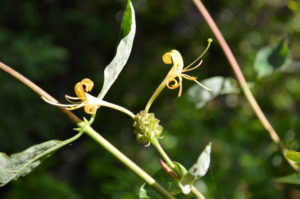 Momoko Takanashi-Buerle (2019). An Exploration of the Psychological Impact and Meaningfulness of the Lives of Japanese-American Survivors of the Bombing of Hiroshima and Nagasaki. Adelphi University.
Carolyn Greenblatt (2018). A mixed methods study of minority stress and social support among transgender and genderqueer adults. Adelphi University.
Montana Ames Queler. (2017). Psychosis narratives: Voices from the"Other side".  Adelphi University.
Justina Kaminskaite Dillon (2016). The legacy of trauma in the narratives of Lithuanian women survivors of the 1941 Soviet deportations to Siberia. Adelphi University.
Duygu Secil Arac-Orhun (2016). Narrating he experience of chronic psychiatric difficulties: Four life stories. Adelphi University.
Erica Geraci (2014). An interpretive phenomenological analysis of the effects of depression on the relationship between couples when one partner suffers from depression. Adelphi University.
Meredith Friedson (2014). Subjective darkness: Depression as a loss of connection, narrative, meaning and the capacity for self-representation. Adelphi University.
Yas Alahendra (2012). Narratives of mothering across place, time and generation: Immigration and motherhood in two generations of South Asian women in the United States. Adelphi University.
Jay Crosby (2012). Stimulation and it's Discontents: An inquiry into Mentalization, Psychopathology and Culture. Adelphi University.
Emily Ogden (2012). Alienation and impingement: An inquiry into masochism. Adelphi University.
Shamaila Khan (2011). The dilemma of the postcolonial subject and the notion of identity and being: An examination of the workings of identity in the art of Shazia Sikander. Adelphi University.
Nirit Gradwohl Pisano (2010). Integrating the incoherent in a collective narrative: The place of Shoah for the granddaughters of Holocaust survivors. Adelphi University.
Elisabeth Schreiber (2009). Returning to Thebes: Birth stories and personal myths of origin. Adelphi University.