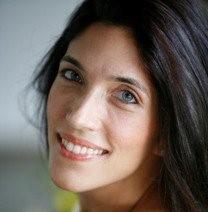 Renata de Assis is an M.A in Clinical Psychologist and a Parent-Infant Psychotherapist from Columbia University. She holds an undergraduate degree from Pontificia Universidade Catolica do Rio de Janeiro in Clinical Psychology and Economics. She is a Ph.D. candidate in Clinical Psychology at Adelphi University. Renata's primary research interest is on early childhood mental health, parental mental health, early childhood trauma (e.g., hospitalization, sudden separation, and grief), and psychosomatics (both from psychoanalytic and bioenergetic perspectives). Previously, she was a Project Coordinator in Motherhood Resilience Narratives Lab at Columbia University and a research assistant in multiple labs in New York and Paris (Global Mental Health Lab, Teachers College; Clinical and Developmental Studies Lab, Teachers College, and Bellevue Hospital; Critical Time Intervention-Task Shifting (CTI-TS) Lab, Mailman School of Public Health; Group Attachment-Based Intervention (GABI) Lab, The New School; Parent-Infant Mental Health Lab, Hôpital de la Pitié-Salpetrière).
She worked as an extern at the Zucker Hillside Hospital in the Perinatal Center, Western Queens Community Services with adolescents and SCO Family services with children and adolescents. She also worked as an Early Childhood Mental Health Consultant at the Association to Benefit Children. She volunteered in the Child Life Program at Memorial Sloan Kettering Cancer Center. Previously she worked as an early childhood consultant for La Petite Ecole in New York, and she had her private practice with children and adolescents in Brazil.
Additionally, she was trained in Pikler Early Childhood Pedagogy from Emmi Pikler Institute in Budapest and is now training in Bioenergetics at The New York Society of Bioenergetics.